Meet our Featured Storytellers for August! Then put August 9 on your calendar!
Alana Eve Burman
Alana Eve Burman is a Co-Founder of the Boulder International Fringe Festival, owner of JoyLife Therapeutics, a nationwide massage and wellness business, mother, actor, director, producer, musician, visual artist, administrator, graphic designer, massage therapist, swing dancer, chocolate maker, collector of waterproof blue objects and oh, so much more!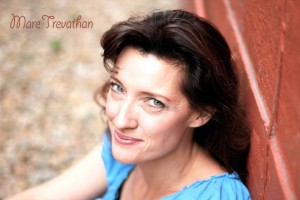 Mare Trevathan
Mare Trevathan has performed Inupiat folk tales in Barrow, Alaska; stage managed dance-theatre in Tokyo; and studied Chekhov in Vladivostok, Russia. Colorado tamed her wanderlust and has been her home since 2001.  She was a member of Curious Theatre Company for many years, and is now the Associate Artistic Director of LOCAL Theater Company in Boulder.  Most frequently, Mare works as a theater director and audiobook narrator. Recent directing credits include "Choose Your Life," an anti-bullying show for 3-6 grade audiences produced by Kaiser Permanente and "SWEAT," an improvised musical on bikes for the Denver Center's Off-Center at the Jones program. With Stories on Stage, Mare tours Boulder area middle and high schools with a teen suicide prevention program. This summer, she's performing in WITTENBERG at the Colorado Shakespeare Festival, and this fall will be playing a confused angel in FAITH with LOCAL.