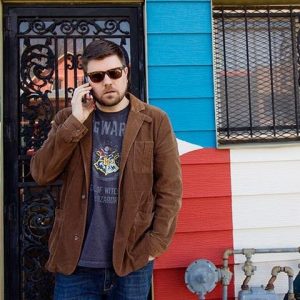 Cory Byrom
Cory Byrom is a writer and storyteller from Denver. He's written for Pitchfork, Huffington Post, SheKnows, Stereogum, Paste, and many more publications both online and in print.
Back in his hometown of Atlanta he hosted and curated a monthly storytelling show called The Iceberg. More recently he ran the podcast Unknown Caller, which featured anonymous stories recorded via voicemail.
He's told stories at RISK! and The Narrators, as well as many shows back in Atlanta. Currently he is a co-producer and co-host of WRITE CLUB Denver, a monthly literary competition that pits writers against one another reading pieces on opposing ideas in a literary deathmatch.