Introducing Our Featured Storytellers for June 19th

Monte Montepare
Monte grew up in Breckenridge, CO and spent the majority of the last decade living in Alaska. He's a guide and part owner of Kennicott Wilderness Guides in Wrangell-St. Elias NP, AK, as well as a 3 time Moth Story Slam winner.  You can catch him performing at the Voodoo Comedy Playhouse in Denver for the rest of July; Fridays at 7pm w Jester's Court & 10pm with his improv team Conqueror, or Saturdays at 11pm on Talk Showdown, Denver's new late night unscripted madhouse.
Claire Patton
Claire is a director, teacher, and performer of physical theatre. She graduated from Kiklos International School of Theatre Creation in Padua Italy, where she studied under Giovanni Fusetti. She also completed his course in the pedagogy of movement theatre in 2009. Patton is the Artistic Director of Quake Theater. She has created and directed numerous original and touring productions, including the mask comedy Woe to the Conquered and Shana Cordon's Dancing with Demons.Patton has served as a guest artist at the University of Colorado Department of Theatre and Dance, specializing in Commedia dell'Arte, and has collaborated as a movement coach on several of the university's productions. For the past two years, Claire has toured her original work in the US and Canada. For more information, please visit www.clairepatton.com.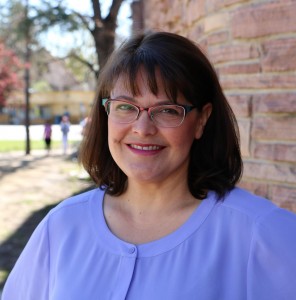 Angelique Espinoza
Angelique was the Public Affairs Director at the Boulder Chamber from 2011-2015, and is a former Boulder City Council member. Stories have always been central in Angelique's life whether through music, theater or the written word. She co-founded Free Range Geeks, an IT support business, in 2001. She has served on the Resource Conservation Advisory Board and the boards of the Dairy Center for the Arts and Impact on Education. She has also volunteered for Intercambio United Communities and Reading to End Racism and served on the advisory boards for Chambers for Innovation and Clean Energy and the Colorado Clean Energy Cluster.