Meet our Featured Storytellers for September 13th in Denver!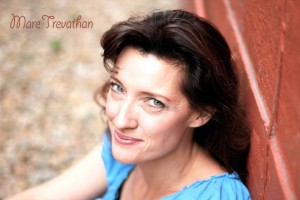 Mare Trevathan
Mare Trevathan has performed Inupiat folk tales in Barrow, Alaska; stage managed dance-theatre in Tokyo; and studied Chekhov in Vladivostok, Russia. Colorado tamed her wanderlust and has been her home since 2001.  She was a member of Curious Theatre Company for many years, and is now the Associate Artistic Director of LOCAL Theater Company in Boulder.  Most frequently, Mare works as a theater director and audiobook narrator. Recent directing credits include "Choose Your Life," an anti-bullying show for 3-6 grade audiences produced by Kaiser Permanente and "SWEAT," an improvised musical on bikes for the Denver Center's Off-Center at the Jones program. With Stories on Stage, Mare tours Boulder area middle and high schools with a teen suicide prevention program. This summer, she's performing in WITTENBERG at the Colorado Shakespeare Festival, and this fall will be playing a confused angel in FAITH with LOCAL.
Matthew Taylor
Matthew Taylor was transplanted to Colorado from the small sailing village of Itchenor, England. He has been a professional actor, award-winning author, storyteller, and humorist for the last 25 years, working throughout the U.S. and internationally. His recently published book GoatLips: Tales of a Lapsed Englishman is the 2015 Independent Publishers Book Awards gold medal winner for humor, and a National Indie Excellence Awards finalist. He is a Moth Story Slam two-time winner, and founder of Persuasion through Narrative, a company that helps to make stories matter.
Matthew loves to bike, ski, sail, and is proud to be a husband and a father of two fabulous children (who continually keep him on his toes and laughing constantly).
Paula Jayne Friedland
Paula Jayne Friedland is a certified life coach, licensed counselor, public speaker, and corporate trainer. Additionally, she teaches a humanistic form of public speaking called, "Speaking Circles", as well as co-leading a group practice called, "Soul Speaks", a transformational experience that allows people to deepen their ability to speak from the heart and share their voices more powerfully and authentically in the world.
Before entering the counseling/coaching field, Paula spent 13 years as an actress and singer, pursuing theatre in New York City. She continues to do theatre here in Colorado in various arenas, which includes doing her own shows. She has co-written and performed 3 original Stephen Sondheim revues, as well as a one-woman show called, "Aging—The Musical"* (*this hasn't enabled her to get younger, unfortunately, but at least it was a fun way to vent her grumblings about it.)