We now have merchandise for your wearing and sticking pleasure!
Grab your Truth Be Told T-Shirt or Tank Top before they sell out.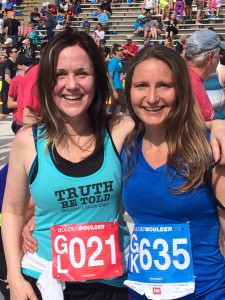 Nina running the Bolder Boulder representing Truth Be Told.
We have lots of styles and colors you will love, all at $18.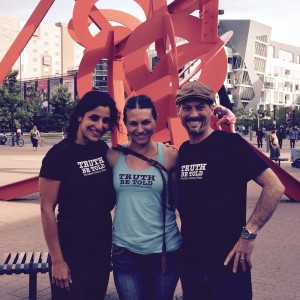 Truth Be Told crew in front of the Denver Art Museum.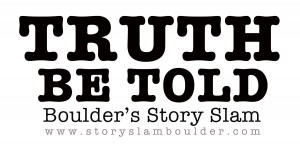 Or pick up this snazzy sticker for just $1. Perfect for a water bottle or car bumper!