APPLAUSE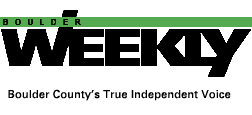 MEDIA CONTACT
Nina Rolle / 323-449-2983 / ninarolle@gmail.com
OR
Johanna Walker / 413-695-8450 / jw@johannawalker.com
Storm Stories Shared at Boulder's beloved Story Slam, TRUTH BE TOLD
An evening of storytelling, cabaret, and competition on the theme of STORM
BOULDER, COLORADO – After the great success of their partnership with Jaipur Literature Festival, TRUTH BE TOLD returns to Shine Restaurant and Gathering Place, 2027 13th St, Boulder, CO 80302, on November 1st for the first in a series of events on the storytelling theme of "Storm."
The upcoming slam is part of Truth Be Told's All Stories Project, which will continue through 2016, gathering stories from a variety of communities throughout Boulder. The project will include elder stories, youth stories, stories from survivors of the 2013 flood, and immigration stories in collaboration with Motus Theater Arts & Immigration project. Other organizations involved in the All Stories Project are EFAA, Shambhala Meditation Center and Jamestown Artists & Musicians (JAM) and The Academy Retirement Community in Boulder.
Truth Be Told will also be hosting three informal events called "Table Talk," gatherings of story lovers to informally tell stories related to the upcoming theme. The first will be held in Boulder. The following Table Talks will be in Lyons and Jamestown. 
"We wanted to create an environment where it would be a little less scary to tell stories. Getting on stage can be pretty intimidating, so sitting around at happy hour can be a lot more welcoming." says co-producer NIna Rolle.
This month's featured storytellers are 2 former winners, bringing the competitive vibe to what has been referred to the "Olympiad of Storytelling." Heather Grimes is an essayist, blogger and devoted mama who writes for Elephant Journal. Traci Brown is a Body Language and Unconscious Persuasion Expert. Musical guests, Tom Weiser and Dave Willey, will accompany Rolle and Walker in their musical interludes.    
In addition to the preselected storytellers, co-hosts Nina Rolle and Johanna Walker open up the competition to the audience, inviting all those who have prepared a five-minute, true life story to put their names in a hat with the hopes of being selected to tell it on stage. Between stories, Rolle and Walker, along with an ever-changing roster of local musicians (with their ever-changing band names) perform song medleys and one-line stories based on the evening's theme, creating a one-of-a-kind event.
Rolle is a voiceover actor and musician known for her original, award-winning show, ZEN CABARET: a contemplative burlesque. Walker, founder of GET REAL Public Speaking, is a speaker and coach who helps entrepreneurs find the best stories to convey the message of their business.
TRUTH BE TOLD: Boulder's Story Slam will take place on Sunday November 1 at Shine Restaurant & Gathering Place, 2027 13th St in Boulder. Doors open at 7pm. Show starts at 7:30pm. Tickets are $15. VIP (rows 1 & 2 reserved seating) are $25. Advance tickets are highly recommended. Tickets go on sale Monday, October 12.
For more information visit www.storyslamboulder.com
Facebook: www.facebook.com/TruthBeToldBoulder  
Twitter: @TruthBeToldBoCo
Link to photos https://www.dropbox.com/sh/0rwix6yc1ix2v24/F_HLTC1kQN
Link to tickets: http://storyslamboulder.com/tickets
Link to Table Talk: https://www.facebook.com/events/143726219311941/