NEXT EVENT:
---
Eliminating racism is a monumental task.
We believe it starts with stories.
Join us on Saturday April 24 ON ZOOM for the final event of the RACE STORIES project where you'll hear wondrous, quirky, open-hearted, righteous, poignant, transformational STORIES told by a group of storytellers who have participated in a storytelling workshop centered in anti-racism work.

Get your tickets HERE
"We The People:
True Stories About Race"
A night of true, personal narrative stories
centered around the theme of RACE
told from the heart
and from living rooms across the country.
When we can look at our own stories with honesty and courage, and listen to one another's stories with curiosity and heart, we have a much better shot at taking meaningful action towards creating a just and equitable world. That's what we've been doing in this 8-week storytelling workshop — digging for and sharing true, personal narrative stories about how race has played a part in our lives.
Co-led by Johanna Walker, speaker, training and host of Boulder's Story Slam, and Darryl Piggott, LA based educator, with a mixed race group of storytellers from across the US.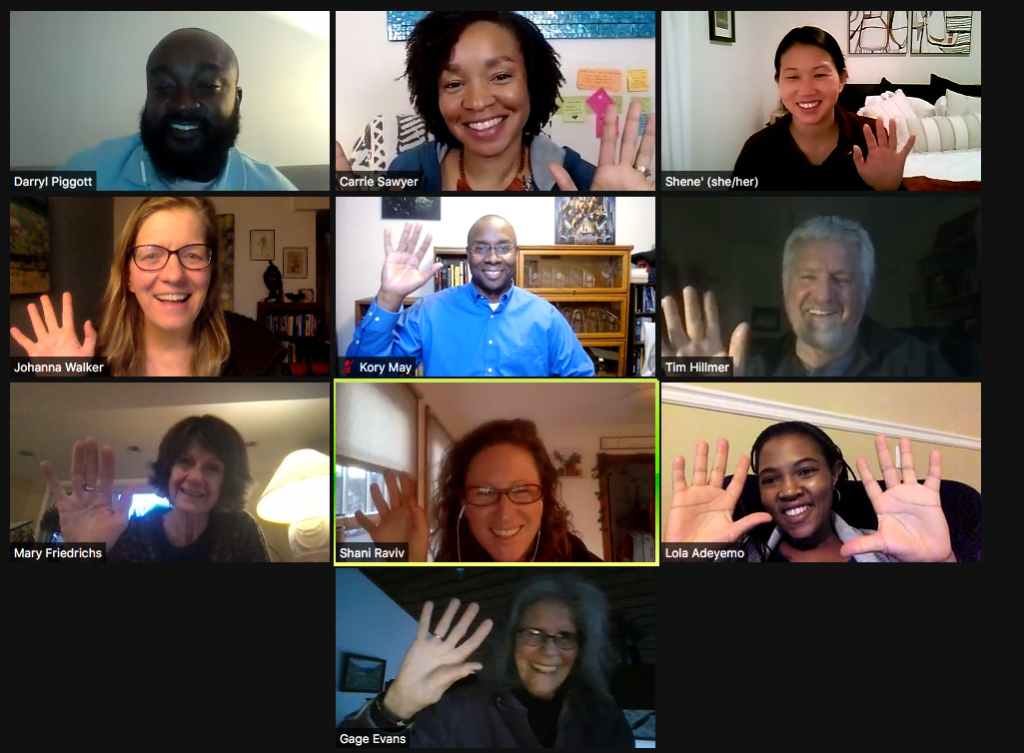 Meet the Storytellers:
Kory May
Carrie Sawyer
Gage Evans
Lola Adeyemo
Mary Friedrichs
Shani Raviv
Shene Randall
Tim Hillmer
---
Save the Date: Saturday April 24, 6:30pm MT/8:30 EDT
Where: On Zoom!
Suggested donation is $5-25. We'll be donating a portion of the proceeds to The Chinook Fund, a funding organization that supports small, grassroots, BIPOC-led groups committed to social & economic justice.
Grab your tickets HERE
Can't make it this time? Join our mailing list to be the first notified about our next event — and receive "TEN TIPS TO MAKE YOUR STORIES MORE SPINE-TINGLING"
---
Hosted by Johanna Walker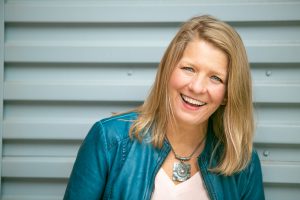 Johanna Walker is the fear-blasting, storytelling maven for coaches, consultants, leaders and change-makers. As a keynote speaker and workshop facilitator, she has presented for corporations, non-profits, community organizations, and the TEDx stage, helping audiences develop authentic presence as speakers, find the ideas they want to be known for, and craft those ideas into compelling presentations.
She's the founder of Craft Your Talk, a transformational speaker coaching program for new and emerging speakers, and The Speaker's Playground, an unconventional training & practice group for entrepreneurs, workplace professionals and community leaders. She's also the founder of Boulder's Story Slam.
She lives in Boulder, Colorado, where, if you're lucky, you might spot her riding around on her bicycle wearing wings and a red polka-dot dress.
and Darryl Piggot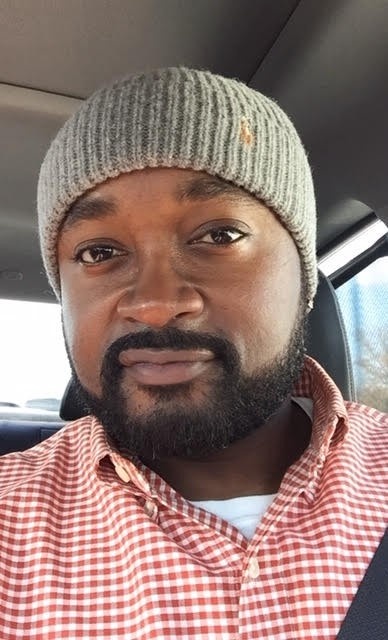 Darryl Piggott is a lover of family, spending time with friends, and making authentic connection. As a high school math teacher of 18 years, he is proud to count many former students and colleagues as collected family. The participants in this workshop will definitely be invited to the family reunion!
---
---
Are you a teen with a story to tell?
Do you think maybe one day it would be cool to tell a story ON STAGE?
Do you want to be the one who your teachers and peers look up to?
Then I'm talking to you!
Even if you feel scared of speaking in front of people.
Even if you feel like don't have any good stories to tell.
Even if you think you're a terrible storyteller.
Even if you feel shy about sharing stuff about your life.

You'll get to be part of a crew of other brave teens to take on the stories banging around in your head and tell stories out loud to the world.
You won't have to do it alone.
You'll have a team of cheerleaders to support you in taking the leap to do something you maybe didn't think you could do.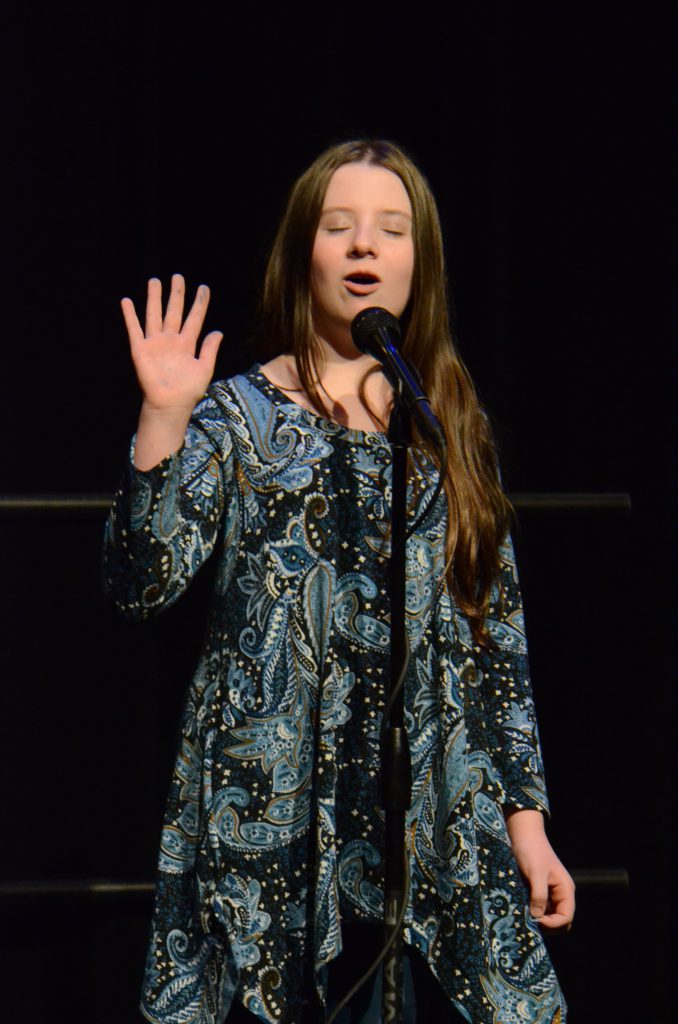 Whether it scares you or excites you, whether you know you're an amazing storyteller or you wish you were, WE WANT YOU to join the brave teens of Boulder's Story Slam TEEN EDITION
Here's how it works: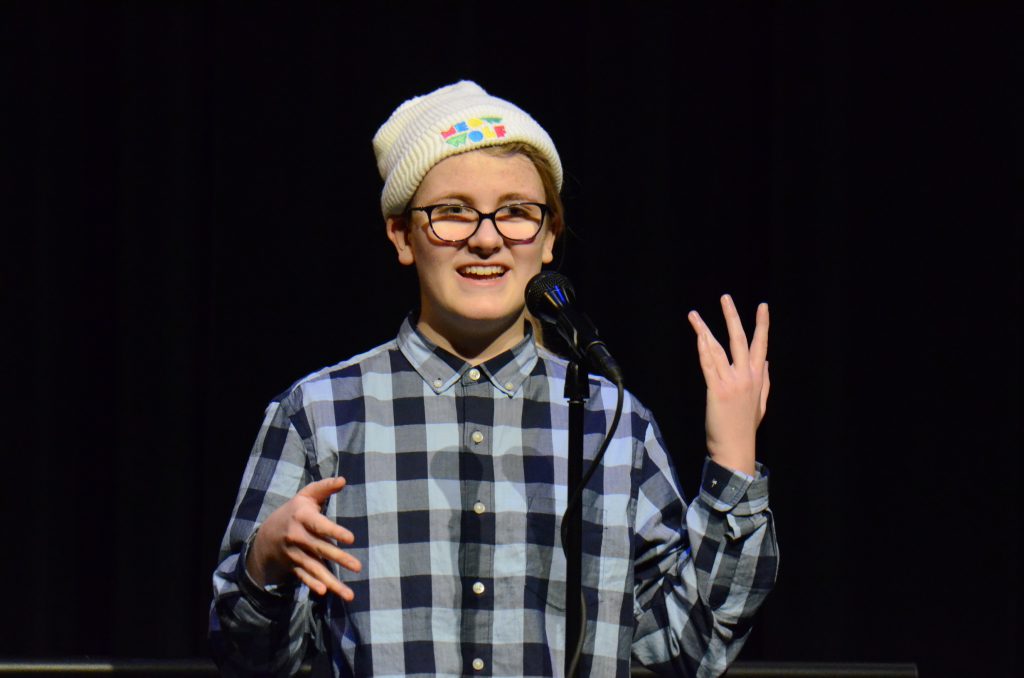 We'll have a 6 week workshop to dig in to the weird, unique wonder of your life, build your confidence, find your story, and craft it into a story you're excited to tell on stage.
You'll learn secrets for telling great stories (yes even if you feel like a horrible storyteller).
You'll learn how to deal with nerves and jitters when you speak.
AND you'll get to deliver your story at a public event with a real live audience.
(YIKES! Don't worry. You'll have a team of pals to support you every step of the way.

Watch Alban Burke, a participant of a previous workshop, tell his story "GOLF!"
Are you in?
This one's for 10 teens ages 13-15 who are excited to tell have some fun and some stories. (We'll do one for older teens later so stay tuned)
Led by Johanna Walker, host of Boulder's Story Slam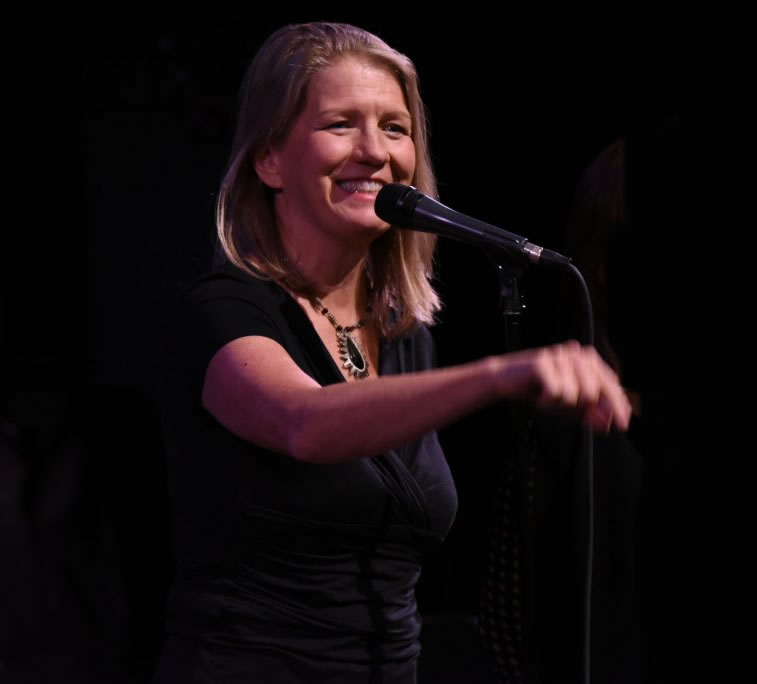 ABOUT JOHANNA: I'm a public speaking coach, storytelling expert, and passionate ally for teens. I love telling stories. I love getting on stage and speaking about things I care about. I love helping other people tell stories, especially the ones who are a little bit scared to do it. I host Boulder's Story Slam, and I help entrepreneurs grow their business through public speaking. I can't wait for the teen edition of Boulder's Story Slam to take root!
---
THE DETAILS:
We'll meet at THE DAIRY ARTS CENTER. Next session TBD We'll celebrate with a showcase of stories open to the public at the end of our time together on (TBD!).
We want this to be accessible to all teens, so we're offering a sliding scale payment option. $60-120 for the 6 session workshop, plus the showcase. Register HERE.

If you have the resources to pay higher on the scale, please do to help support a teen who doesn't.

Some scholarships are available. Please inquire by emailing concierge@johannawalker.com
No one will be turned away for lack of funds.

Can't make it this time but want to stay in touch? Subscribe to our newsletter. Send us an email at concierge@johannawalker.com to express your interest and we'll be sure to reach out when another workshop is scheduled.
Ever imagined telling a story on stage
at the story slam?
But you sit in the audience every time, making sure your hand doesn't get anywhere near THE DREADED HAT.
The stage feels like it's a million miles away. It's big and scary. All those people. The lights. The moat you have to cross to get to the stage. Those dragons. Yikes.
Or maybe you've told a story and it fell flat. Didn't quite land. Or the timer and the blowhorn kicked you off the stage. Or you just want to tweak that pretty good story to make it awesome.
You're in luck.
I've got just the ticket:
A one-time storytelling workshop led by Johanna Walker, public speaking coach, storytelling expert and host of Boulder's Story Slam, to get your story out of your back pocket and ready for the stage.
You'll get all my best storytelling secrets, and you'll walk away ready to PUT YOUR NAME IN THE HAT (maybe still shaking in your boots, but at least a little more ready)
Yes. On stage at Boulder's Story Slam
I'll show you how to structure your story so it feels easy & natural to tell.
You'll have a clear format to help you stay within the time limit and keep your audience engaged.
Not only keep them engaged — I'll show you how to knock their socks off.
Join our mailing list to be notified
when the next storytelling workshop is offered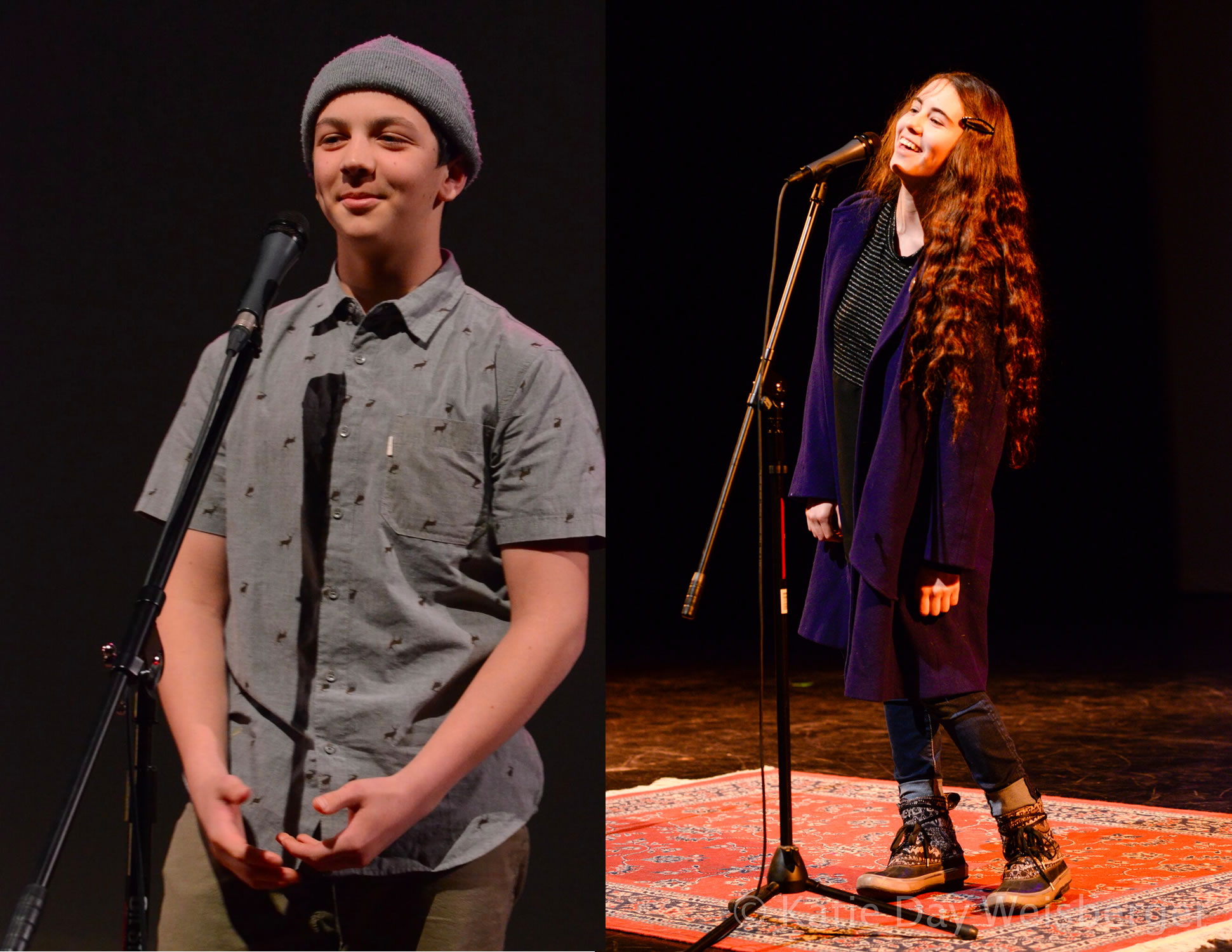 TEEN storytelling workshop & showcase
Next workshop: TBD

Subscribe here to stay tuned: www.storyslamboulder.com/morestories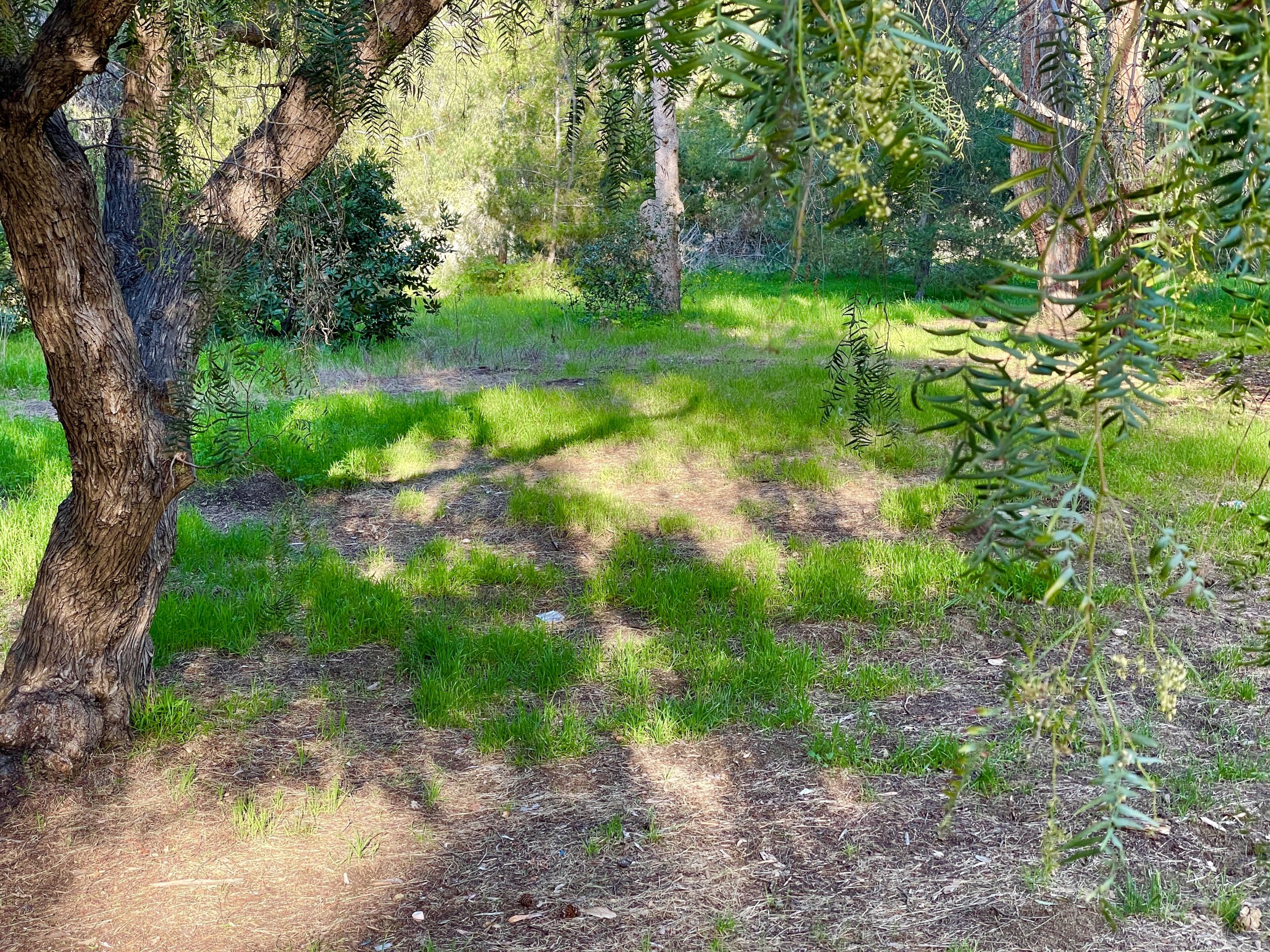 NEXT SLAM
LAND
Sunday, 9/12/21 7:00PM

The Dairy Arts Center
2590 Walnut St, Boulder